Creator3DR Build Log
Main Body Assembly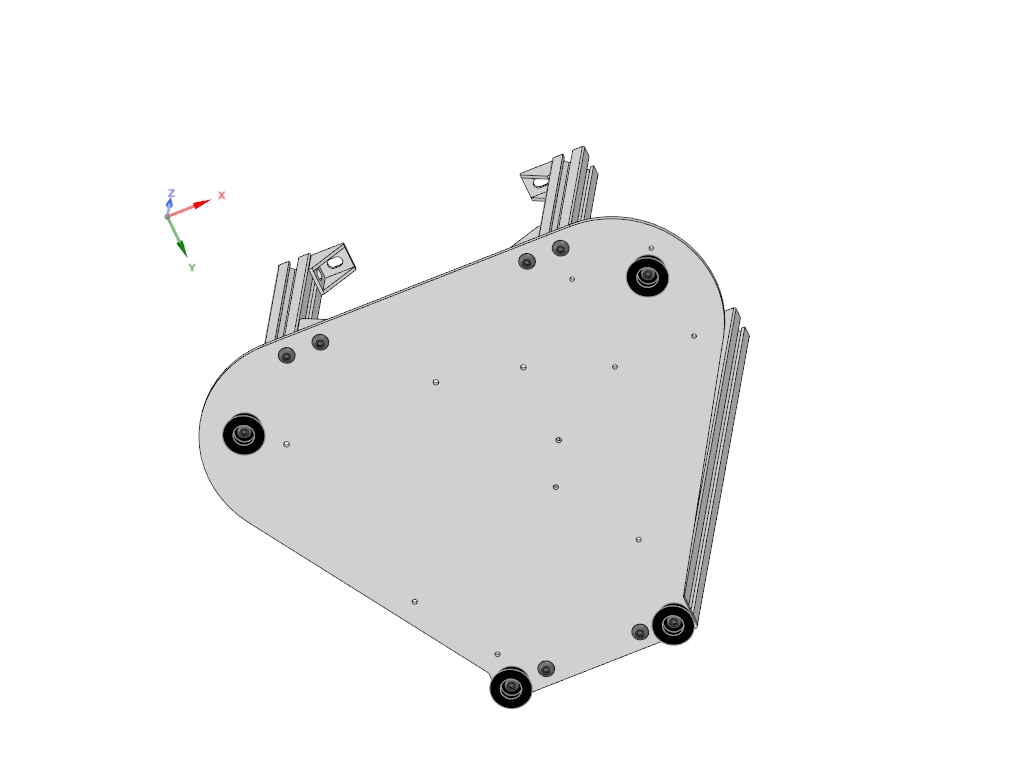 Install the 4 - TPU feet using 5x12mm bolts and nuts. Install the 112mm 2020 Aluminum extrusions in the front and the 410mm 2020 aluminum extrusions towards the back using 5x10mm bolts.
Install the corner brackets in the location show using M5x12mm screws and the sliding t-nuts.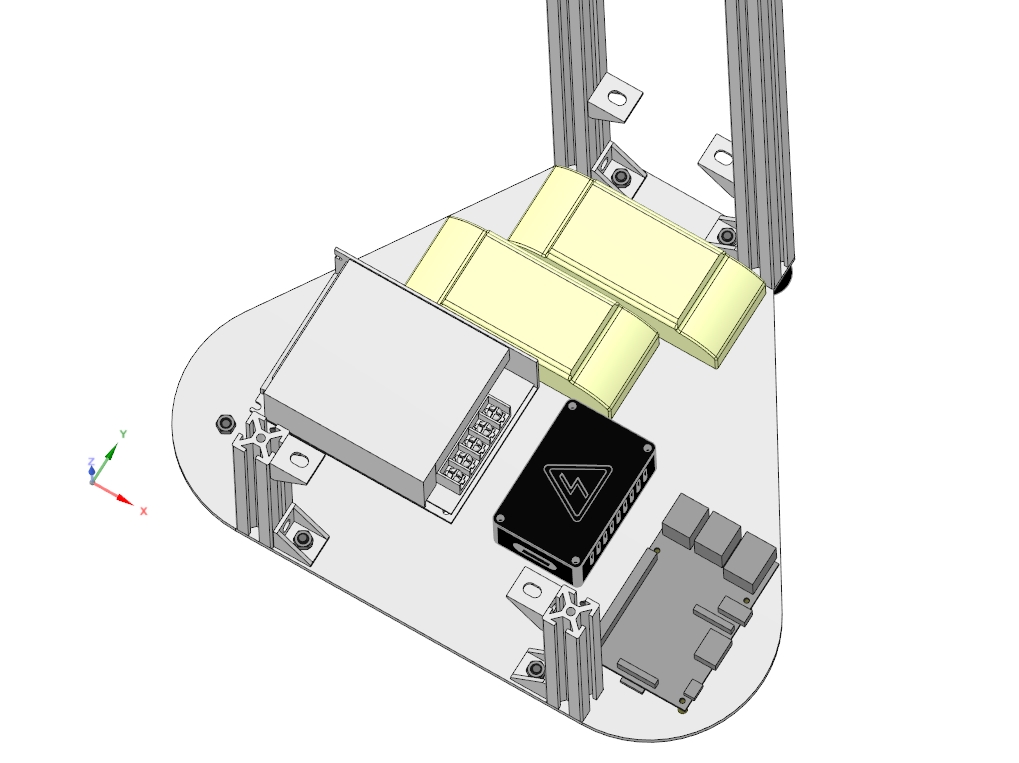 Secure the various electronic components with M3x12mm screws.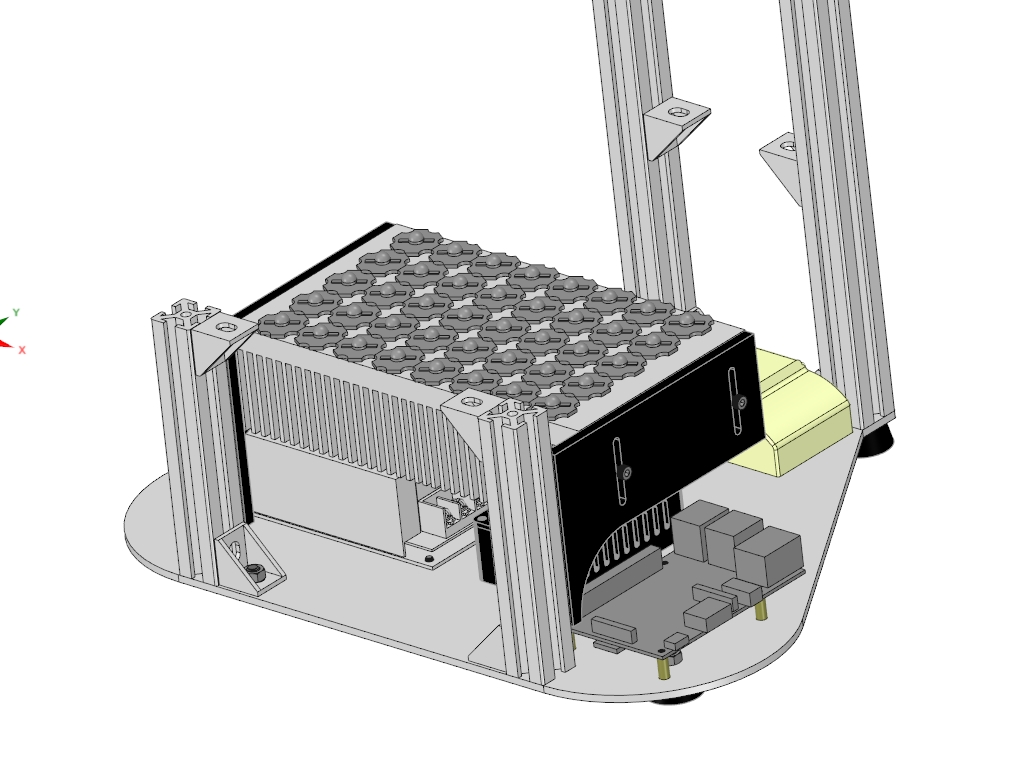 Install the heat-sink and LED array.